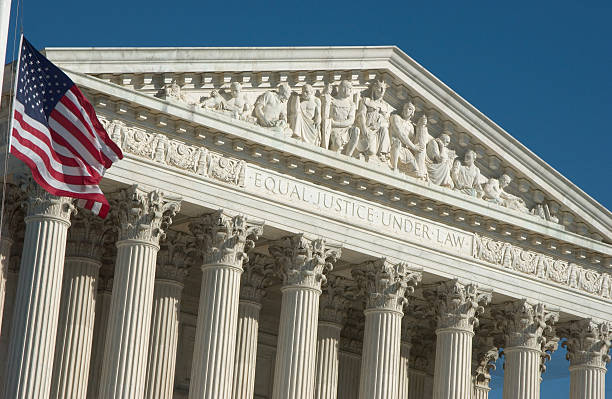 Judge Ketanji Brown Jackson is poised to become the first Black woman to serve on the U.S. Supreme Court.  Throughout her confirmation hearings this week, the topic of Judge Brown Jackson's race was raised on more than one occasion, and some have questioned whether her race would improperly influence her decisions as a Supreme Court Justice.  However, a review of Judge Brown Jackson's holdings in race-related civil rights employment cases show that one would not expect her to bring a novel or revolutionary approach to Title VII cases.  A survey of her past cases shows that she is traditional in her approach, and she applies well-established case law to the facts of each case before her.  Accordingly, there have been several occasions when Judge Brown Jackson ruled against employees bringing Title VII race claims against their employers:
In Snowden v. Zinke, 506 F. Supp. 3d 18(D.D.C. 2020), an African American United States Park Police employee brought a Title VII claim alleging that his employer discriminated against him on the basis of race. Judge Brown Jackson held that the comparators offered by Snowden were not similarly situated to him, and that his proffered evidence "hardly demonstrates that USPP treats similarly-situated employees of a different race more favorably."
In Ng v. Lahood, 952 F. Supp. 2d 85 (D.D.C. 2013), an Asian-American Department of Transportation employee brought a Title VII claim against his employer, alleging race and national origin discrimination and retaliation. Although Judge Brown Jackson acknowledged that the Plaintiff was subjected to some offensive comments about his accent, she nonetheless held that there was no evidence that the Plaintiff suffered any adverse action due to discrimination based on his race or national origin.
In Ross v. Lockheed Martin Corp., 267 F. Supp. 3d 174 (D.D.C. 2017), Judge Brown Jackson refused to certify a proposed class action involving over 5,500 African American employees alleging race discrimination under Title VII. In ruling against the employees, Judge Brown Jackson held that they failed to show that their employer discriminated against them all in the same way. She wrote, "It cannot be overstated that Plaintiffs' mere reliance on an alleged racial disparity in overall employment outcomes does not establish commonality, because merely proving that a discretionary system has produced a racial or sexual disparity is not enough."
These cases demonstrate that Judge Brown Jackson has no qualms siding with employers in race discrimination cases when the facts warrant it.    However, there have been other cases in which she sided with the employee.  For example, in Park v. Hayden, Judge Brown Jackson denied the employer's motion for summary judgment and allowed the Plaintiff's discrimination case to proceed to a jury.  She wrote that the case was "replete with triable issues" such as the credulity of witnesses, and disagreed that the employer was entitled to judgment as a matter of law.
Judge Brown Jackson's opinions in Title VII cases reveal a fairly conventional Judge who does doesn't appear to have any kind of ideological bias driving her decisions.  Rather, her Title VII opinions reflect a straightforward application of the law to the facts of each case.  Thus, employers and employees alike can be confident that Judge Brown Jackson will handle Title VII cases in a fair and impartial manner.
For more on Judge Brown Jackson's approach to Title VII cases, see here.  If you have questions about the Supreme Court, or any other area of employment law, contact Thatcher Law Firm at 301-850-1246. www.ThatcherLaw.com.  We provide training at the corporate and small business levels on a variety of employment issues ranging from discrimination/retaliation to Covid-19. Follow us on: